CABA Dealing with difficult situations
Date: 18 November 2021 12:00
Type: Career and Personal Development, Course
Organiser: ICAEW
Discover simple and effective techniques to resolve the situations you might dodge, charge in too heavy handed or dance around
Event information
Dealing with difficult situations
Audience: All
Open and constructive communication is crucial to business success. But many avoid these chats at all costs.
Discover simple and effective techniques to resolve the situations you might dodge, charge in too heavy handed or dance around.
Learning outcomes include:
Which behaviours are common in confrontations
Assertive and conflict resolution techniques
How to defuse difficult situations
Skills to remain calm, manage word, phrases, and body language
Cost
Free of charge to past and present ICAEW members, ACA students, husbands, wives, life partners and dependent children up to the age of 25.
Speaker
Chris Burton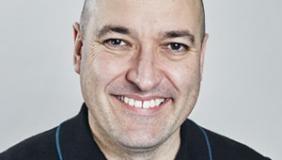 Chris has a wealth of experience delivering leadership and management development programmes to drive cultural and behavioural change in the private and public sector. Chris is an advanced Train the Trainer Practitioner and has an MA in Theatre Production, previously teaching drama in the prison service.
About CABA
CABA is the charity providing lifelong support to past and present ICAEW members, their families and ACA students. CABA's aim is to enable individuals in the chartered accountant community to promote their own wellbeing, physically, emotionally, financially and professionally. Since they were founded in 1886 the services they provide have grown significantly to meet the changing needs of living in a modern digital age. And although CABA works closely with ICAEW, it is an independent organisation and they do not share information with ICAEW about the people they work with. All the services that CABA provide including these training courses are free.
All CABA trainers are experts in their specialism and courses are delivered by experienced, qualified trainers. Many trainers have a background in professional services and some are qualified accountants, so they understand the environment accountants work in and appreciate the pressures you face day to day.
The courses are practical, providing evidence based tools, techniques and strategies that you can take away to use in your personal and professional life. In addition, the courses are an opportunity to network with others who are facing similar issues or situations and share ideas and resources. You will learn the skills that fall outside of technical training – like being able to respond confidently to change and how to deal with pressure; skills that can determine your success and put you a step ahead of the competition.
Venue
Virtual with digital delivery
How to book
The easiest way to book is online by clicking the button to Book Online at icaew.com – you will be able to log into your account at icaew.com and pay with your debit or credit card.
You can also telephone the ICAEW central events booking team on 01908 248159 and pay over the phone.
Alternatively you can download a booking form or book by email.